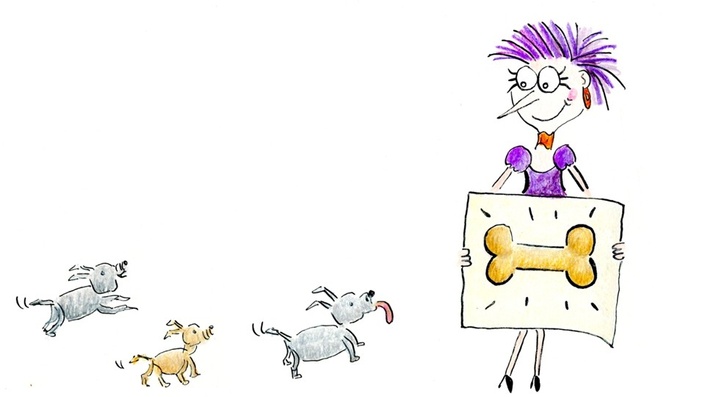 The Enchanting Copywriting Course
Learn how to write a persuasive sales page (without selling your soul)
Enroll now
Do you ever find yourself staring at a blank sheet?
Struggling to find the right words to sell without feeling sleazy?
You're not alone.
Persuasive writing is probably one of the most precious skills anyone in business can possess.
But at school, we've not learned the art of persuasion. We've not learned how to write compelling content. We've not learned how to sell without feeling pushy.
And that's exactly what this course helps you to do—you learn how to engage and attract your ideal customers, and how to win more business.
"Good writing is not a natural gift. You have to learn to write well." ~ David Ogilvy
Learning how to write sales copy is easier than you might think
The problem is most books and courses only teach you the theory of copywriting.
They don't demonstrate the copywriting process. They don't teach you the practical skills and confidence to write copy. They may show you good copywriting examples but they don't show you bad examples so you don't learn how to turn so-so copy into persuasive copy that sells.
This course is different …
This is no ordinary copywriting course
This course is based on my personal experience coaching both non-writers and writers to write their own copy from scratch. You'll learn the practical skills to become a confident copywriter—even if you think you're no good with words:
Learn copywriting techniques one by one
Short video tutorials (+ transcripts) show how to implement copywriting techniques
Sharpen your copy 'X-ray' skills
31 activities teach you how to evaluate and improve any sales copy (including your own)
Structure a sales page like a pro
Templates, annotated examples, and detailed instructions demonstrate how to captivate web visitors and how to nudge them to buy
Follow a pain-free copywriting process
Checklists and a detailed case study give you the confidence to produce a non-icky page that sells
This course helps you get unstuck, avoid common copywriting mistakes, and adopt a relaxed approach to selling and marketing.
What students say about Enchanting Copywriting …
The Enchanting Copywriting 2020 version is completely new. But following the same copywriting process, this is what students of earlier editions said:
I've published the new copy on my website; and it has already increased both calls and leads coming through the web form.
~ Michael V. Pavuk, Point of Sale & Merchant Services
This year, our teacher training is almost full. It's still a couple of months before it starts, but I have already filled 15 of the 18 spots.
~ Jessica Blanchard, Balance Yoga & Wellness
I feel confident I now have the right messages in place to grow my business. A rewritten email just helped me win my biggest ever project!
~ Chris Conner, Content Marketing Strategist
Last week, I used the skills I learned in the course to overhaul a complex sales brochure, which helped my company win the first stage in a bid for a huge and lucrative project.
~ Liza Montesi, German-English Translator
I wrote a sales page we liked so much, we decided to put the text on our home page. My sales team loves it because it does most of the selling for them.
~ Danny Ashton, Neomam
Imagine you'd also write a sales page that gets you more leads and more sales …
Who the Enchanting Copywriting course is for …
This course is for small business owners and solo-flyers—whether you run a niche e-commerce site or small agency, whether you're a consultant, coach, online teacher, personal trainer, interior designer, copywriter, or other service provider, this course helps you write more compelling copy, so you can grow your business.
A course for busy people
Learn at a pace that works for you. Even if you have only 15 minutes, you can watch a video or complete (part of) an activity.
What you'll get
The Enchanting Copywriting course includes:
32 illustrated videos and transcripts that teach you copywriting techniques one by one—plus cheat sheets for quick reference
31 activities (with 60+ examples) that test your newly acquired knowledge and help you fine-tune your copy X-ray skills, so you know how to evaluate and improve copy
3 handy templates and 8 annotated examples that show how to structure your sales page, whether it's a service page, a product description, a book or course page
3 bonuses: a free Q&A Webinar, a Companion Email Series for extra inspiration and support, and a Peek-Behind-the-Scenes to see copywriting in progress
The course is self-paced, so you can learn at a pace that works for you, and you get life-time access.
The course comes with an online learning outline where you can tick off the videos you've watched and the activities you've completed so it's easy to keep track and hold yourself accountable.
Your Instructor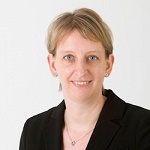 Henneke Duistermaat is an irreverent copywriter on a mission to stamp out gobbledygook.
She has authored the 5-star rated books How to Write Seductive Web Copy and Blog to Win Business, and she's written for popular sites such as Copyblogger and Kissmetrics.
Henneke has an MBA and a Post-Graduate Diploma in Marketing. She stumbled upon her life's passion when she quit her corporate marketing job and founded Enchanting Marketing to help small business owners and freelancers find their writing voices.
Brian Clark, Founder of Copyblogger, said about Henneke: "She knows how to engage and inspire readers, and she's an excellent teacher."
Frequently Asked Questions
Is this course suitable for a beginner?
Yes, the course is suitable for anyone who's running or starting a business or who wants to write copy for clients. You don't need any writing or marketing experience to enjoy this course and learn how to write persuasive copy.
How long will the course take?
The course is self-paced so you can go as fast as you like. Binge watch the videos like a Netflix series. Or work at a steady pace—even if you have only 15 minutes, you can dive in and watch a video or complete (part of) an activity.
What if I need to write my sales page this week?
Go straight to module 5 on the anatomy of persuasive sales pages and use the annotated examples to jumpstart your own sales page and start assembling your page straightaway.
What's the difference with the previous versions of Enchanting Copywriting?
The old version was a coaching program, so you would get personal feedback on your writing—the cost was $1,099 (or more). In this new version, you don't get individual feedback, so the price has come down a lot. The instructions in this new version are more detailed—with more examples and more activities, so it's suitable for self-study. If a question does pop up, we'll have a live Q&A session for Early Birds.
How long will I have access to the course material?
You get life-time access—you keep access to all material for as long as the course is available.
Are video transcripts available?
Yes, illustrated transcripts are available for all video tutorials, so you can choose to watch the video or read the transcript (or do both).
Is this course suitable for non-native speakers?
The principles of persuasive writing are the same for different languages, so as long as you're fine with watching videos in English or reading the transcripts, then you can enjoy the course and apply your learning to your native language.
Can I pay with PayPal?
All orders are processed by Teachable and they accept major credit cards and PayPal for one-off payments. Unfortunately, for the payment plan, only credit card payments are available.
Can I get a refund?
Yes, you can try the course completely risk-free. I'm confident you'll love this course but if you decide it's not for you, then you have a 30-day money-back guarantee. No questions asked.